Welcome!
Looking to reinvent yourself after a traumatic brain injury? We're an online lifeline and resource connector. This has been my vision ever since a young woman ran a stop sign and sent my car tumbling end-over-end.
This website allows us to share our research, resources, and stories with each other. We're glad you are here!
You're Invited
You are not alone. We're there for each other. As our
videos
show, our support groups are tremendously helpful in allowing us to hear what works for others, and also to discuss the things that are difficult.
We cover current topics about brain injury, cutting-edge research about concussion and stroke, and we discuss what's currently available to us in our recovery. We address the issues of survivors, caregivers, family, and friends.
Join us at Claremont Place on the 2nd and 4th Tuesday of the month at 6:30 pm. It's free. We'd love to meet you!
Tuesday, June 19
Hillcrest Support Group
Hillcrest Retirement Community, 6:00 pm
Click here for a map
Tuesday, June 26
Claremont Place TBI Support Group
Claremont Place, 6:30 pm
Click here for a map
Latest Updates
Stroke Awareness Day at PVHMC — May 19, 2018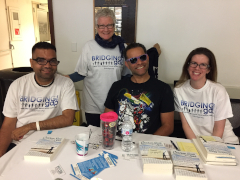 Bridging the Gap proudly gave out smiles and information at Stroke Awareness Day at Pomona Valley Hospital Medical Center. Doctors, nurses, therapists, and many friends met us there — it was a wonderful experience! The energy, knowledge, and assistance shared was very gratifying.
1 More Photo at News
June Snodgrass — April 2018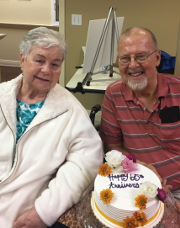 June and her husband, Wayne, and their daughter, Robin, I met years ago at one of our support group meetings in Claremont, CA.
June attended, slowly explaining about her stroke with her husband and daughter quick to tell us what they "knew" June was going to say.
With a little (sigh) coaching from Celeste they soon learned that June wanted to use her own voice. She just needed a little longer to prepare the words in her head and get them out in a conversation. Soon she would have "her say" in the meeting and everyone was happy to wait until she completed her thoughts. Robin many times said, "Is that it, Mom?" The group would chuckle and June would say "Yes" or "No" and on we went.
Wayne has Macular Degeneration and is a born advocate. He's a great person to go to for advice.
Their 65 year marriage is a testament to determination and courage. They have 6 kids and 16 grandchildren and 17 great grandchildren. With spouses a family photo would be about 50 people, give or take!
I've met 3 of their 6 kids- Robin, Mike and Steven. This is an amazing family. We have been honored to know them and to have them share their trials and tribulations through the years.
Our beautiful friend, June passed this month. We will sadly miss seeing the sparkle in her eyes, her quick smile, her determination and "tell it like it is" attitude. She has not only been my treasured friend all these years but my Hero. (I hear you, June! She told me often that I was her hero and we ARE each other's heroes!)
She frequently reminded us - Believe. Be patient. Never give up!
June and Wayne have
videos
on this website. Please enjoy them. With love and appreciation, Celeste
We are on Amazon Smile!

When you make a purchase through Amazon Smile and designate "Bridging the Gap Connecting TBI Survivors", we receive a small donation. It's the same as your normal Amazon shopping, but this way Amazon donates to our group. We would greatly appreciate it if you would
click here to make us your Amazon Smile charity
.
Spring has Sprung!

The changing of the seasons brings changes in us, too. We awaken to find growing things all around us, and a second chance with each new day. Birdsong and blossoms renew our faith in our own abilities to open, to soften. Take a chance this Spring!
Visit our
Events
page to see where our group can be found, or please reach out to us for a friendly email on our
Contact Us
page.
Email Us
if you have an event to share.
2017 Scholarship Recipient Ivan Garrett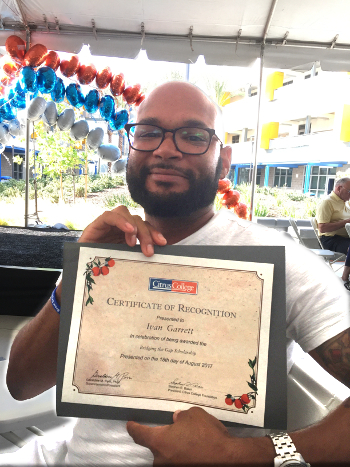 We're thrilled to feature the recipient of our 2017 Citrus College scholarship, Ivan Garrett! More info to come.
Claremont Place Now Twice a Month
Double your pleasure! Our helpful monthly meetings at Claremont Place are now taking place twice a month! Every second and fourth Tuesday from 6:30 to 8:00 pm, join us at this welcoming and beautiful facility to discuss coping strategies, share stories, and support each other on our ongoing journeys.
Our Resources page
contains many listings we have found helpful. From medical centers to massage, in-home care to brain boosting techniques, please make use of these great opportunities.
Email Us
if you have a resource to share with others!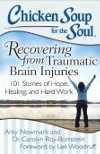 Inspiration for Recovery in 101 Doses
Celeste is honored to be one of the 101 people who were asked to share their brain injury journeys in
Chicken Soup for the Soul: Recovering from Traumatic Brain Injuries: 101 Stories of Hope, Healing, and Hard Work
.
To buy the book, call Celeste at
(909) 260-0890
or
send her an email
. The price is $15 + shipping and handling.
Proceeds from purchases made through Celeste go directly to our non-profit, Bridging the Gap. Your purchase will help us share our resources with other TBI survivors!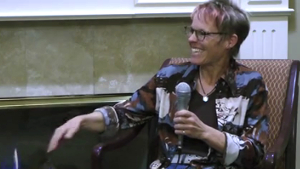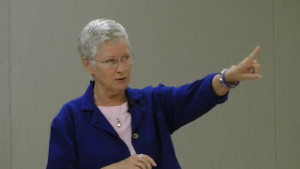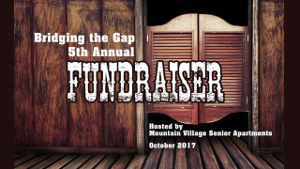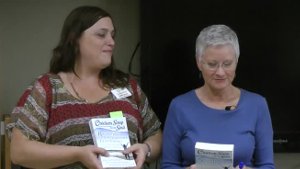 Donations Welcome!
Your kind donation makes
sharing our resources possible!


If you would like to contribute to the Susan Reis Carroll Memorial, please make a note of it in your donation. Susan was a TBI survivor and a member of our community.

Our Gang at a recent meeting