Welcome!
Looking to reinvent yourself after a traumatic brain injury? We're an online lifeline and resource connector. This has been my vision ever since a young woman ran a stop sign and sent my car tumbling end-over-end.
This website allows us to share our research, resources, and stories with each other. We're glad you are here!
Welcome, Winter!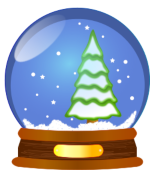 "To appreciate the beauty of a snowflake it is necessary to stand out in the cold."
— Aristotle
A new season always brings new challenges, or said better, it brings new invitations: the invitation of different interests and goals, the invitation to make peace with what is past, and the invitation to begin anew. Here's to us this winter! May we embrace life's invitations with courage and kindness.
You're Invited
You are not alone. We're there for each other. As our
videos
show, our support groups are tremendously helpful in allowing us to hear what works for others, and also to discuss the things that are difficult.
We cover current topics about brain injury, cutting-edge research about concussion and stroke, and we discuss what's currently available to us in our recovery. We address the issues of survivors, caregivers, family, and friends.
Join us at Claremont Place on the 2nd and 4th Tuesday of the month at 6:00 pm. It's free. We'd love to meet you!
Monday, February 11
"A Life Unbound" Documentary Screening
After surviving life-altering brain injuries, a former NFL Cheerleader ...
and a young boy find healing through a groundbreaking method that takes their recovery above and beyond the medical system's prognosis.
Hillcrest Retirement Community, 6:30 pm
View flyer
$15 tickets can be purchased in advance at
EventBrite
Click here for a map
Tuesday, February 12
Claremont Place TBI Support Group
Claremont Place
Separate Meetings for Survivors and Caregivers at 6:00 pm
Regular Meeting All Together at 6:30 pm
Click here for a map
Let's Eat Healthy!
Bring your favorite healthy brain food recipes for a day or a week's worth of meal plans. You decide how you want to share the foods you eat to stay healthy. Just show up and you'll leave with plenty of meal plans.
Thursday, February 14
Claremont Stroke Support Group
Pomona Valley Health Center, 10:00 am
Click here for a map
Click for More Events
Latest Updates
Thank You One and All!
Over $3,000 Was Raised!

Our 6th Annual BBQ and Charity Event on October 13th was a Smashing Success!
The funds raised allow us to continue the tradition of our annual scholarship to a student veteran, adding to our website resources to encourage our fellow survivors and friends, outreach into talks and support groups! Donations were still coming in even after the day of the event!
TBI and Visual Consequences Podcast — August, 2018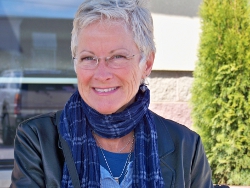 Celeste was a guest on neuro-optometrist Dr. Doug Stephey's "Move, Look, and Listen" podcast, with host Tim Edwards. This audio is a mind-boggling "look" at how the brain and vision interact in so many fundamental ways.
Gentle Intro to TBI: Celeste on the Radio — July 26, 2018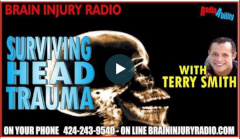 Our own Celeste was a guest on Brain Injury Radio with Terry Smith! She gave a wonderful introduction to the world of traumatic brain injury, shared her personal experiences, and offered some great tips on how to venture forward and find help. (Note: Celeste's segment runs from 19:40 to 56:48 minutes)
Listen on Terry's Website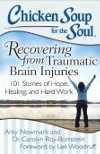 Inspiration for Recovery in 101 Doses
Celeste is honored to be one of the 101 people who were asked to share their brain injury journeys in
Chicken Soup for the Soul: Recovering from Traumatic Brain Injuries: 101 Stories of Hope, Healing, and Hard Work
.
To buy the book, call Celeste at
(909) 260-0890
or
send her an email
. The price is $15 + shipping and handling.
Proceeds from purchases made through Celeste go directly to our non-profit, Bridging the Gap. Your purchase will help us share our resources with other TBI survivors!
Claremont Place Now Twice a Month
Double your pleasure! Our helpful monthly meetings at Claremont Place are now taking place twice a month! Every second and fourth Tuesday, join us at this welcoming and beautiful facility to discuss coping strategies, share stories, and support each other on our ongoing journeys. From 6:00 to 6:30, we break into two groups, Survivors and Caregivers. Then from 6:30 to 8:00 pm, we all meet together.
Visit our
Events
page to see where our group can be found, or please reach out to us for a friendly email on our
Contact Us
page.
Email Us
if you have an event to share.
Our Resources page
contains many listings we have found helpful. From medical centers to massage, in-home care to brain boosting techniques, please make use of these great opportunities.
Email Us
if you have a resource to share with others!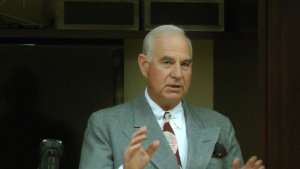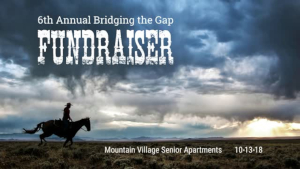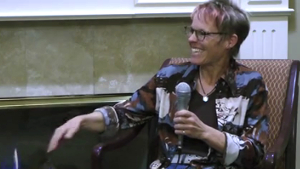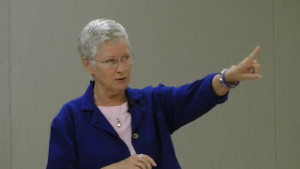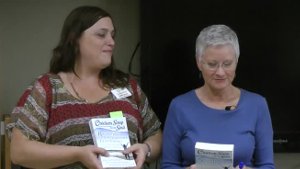 Donations Welcome!
Your kind donation makes
sharing our resources possible!


Tax ID #: 27-1690965.
We appreciate our business donors so very much!
Candlelight Pavilion Dinner Theater
Citrus Community College and Haugh Performing Arts Theater
Claremont Courier
Espiau's Restaurant
Human Interface
In-N-Out Burger
Inter Valley Health Plan
Rancho Santa Ana Botanic Garden
Salt Oasis
Stroke Department, PVHMC
Tea with Sherry
... and to all the people who give to help us. You allow us to continue the tradition of scholarships to Veterans who are students at Citrus College. You also expand our reach to find and provide resources, education, and advocacy for survivors' families and friends — our gratitude is endless!
If you would like to contribute to the
Susan Reis Carroll Memorial
, please make a note of it in your donation. Susan was a TBI survivor and a member of our community.
We are on Amazon Smile!

When you make a purchase through Amazon Smile and designate "Bridging the Gap Connecting TBI Survivors", we receive a small donation. It's the same as your normal Amazon shopping, but this way Amazon donates to our group. We would greatly appreciate it if you would
click here to make us your Amazon Smile charity
.

Our Gang at a recent meeting